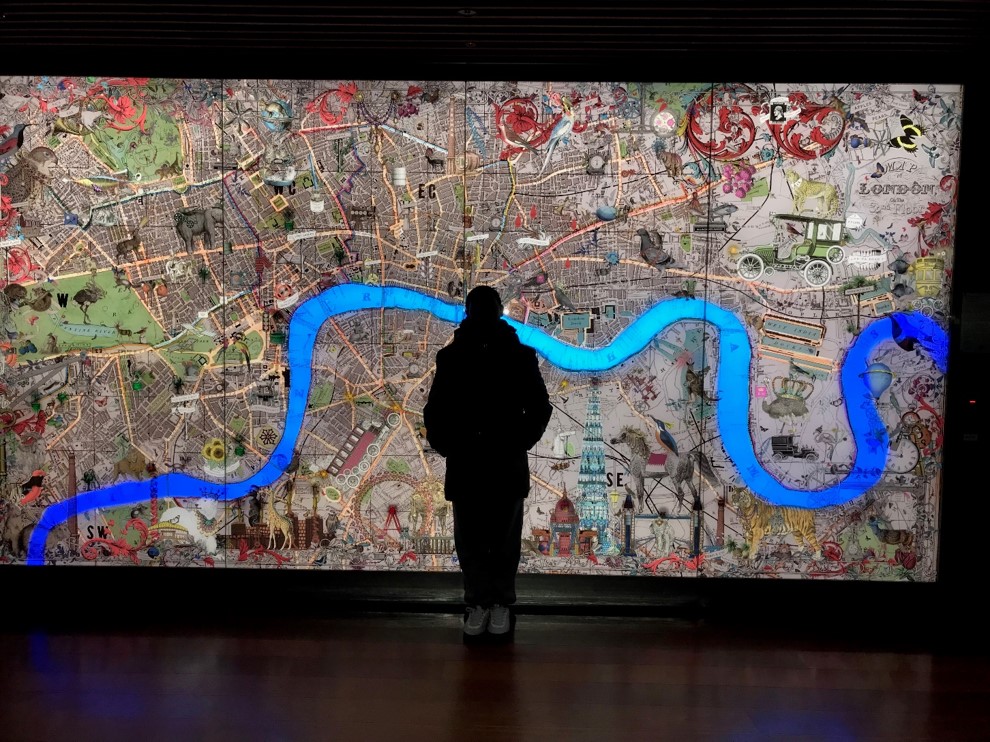 Chance UK and the Westminster Foundation are delighted to announce a new 5-year strategic partnership. The Westminster Foundation will support Chance UK to launch a new service to support Westminster-based children and families to overcome challenges and build resilience and strength for tougher times.
Chance UK CEO, Geethika Jayatilaka said: "We know that children and families are facing challenges and difficulties, now more than ever before. We are delighted that the Foundation are supporting us to build on our history of delivering evidence-based interventions to introduce a new service in the borough. We believe in the transformational power of early intervention and that if signs of difficulty are identified early and the right support put in place then the better the chance of children flourishing in the longer run. We are excited to speak, hear and listen to the local community as we design and deliver our new services over the next five years.
Chance UK has been delivering early intervention, child and family support services which build social and emotional skills, resilience and self-esteem for over 26 years.
Our approach builds on the strengths of children and families, while working with the school to develop children's social and emotional skills and resilience –areas shown to improve outcomes across physical and mental health as well as socio economic outcomes in the longer term. Our most recent evaluations show 82% of children had reduced emotional and behavioural difficulties and 73% of parents who participated in our intensive parent support programme felt more confident and resilient after accessing our support services.
A recent 3-year evaluation found a statistically significant improvement in children's outcomes pre and post our work with them.
Chance UK aim to nurture every child's full potential. We support a significant number of children who have faced significant trauma and challenge – including those already excluded from school (30%) and living in families with multiple complex needs, including social care intervention (39%), domestic violence (30%) and involvement with the criminal justice system (15%).
The Duke of Westminster, Chair of the Westminster Foundation said: "The Westminster Foundation share's Chance UK's vision for every child to feel happy about themselves and confident in their own ability. Having met some of the parents of children on the Chance UK programmes I've heard just how tough it can be and what a difference support from Chance UK has made to them and their children. As a long-term grant giving organisation, we wholeheartedly support Chance UK's preventative and evidence-based service, which is tailored to stop issues before they become entrenched and therefore improve the positive outcomes for children and their parents as they grow older."
The Westminster Foundation works with partners to provide a solid structure to young lives, families and the local communities around them, tackling the causes and impact of inter-generational inequality. With their support, we are delighted to be able to offer a range of new services in the Borough which will offer universal, targeted and intensive interventions for children and their families. These services will be designed very much in consultation with children and families as well as local services and professionals. Our aim is to provide opportunities for children to develop their social and emotional skills such as confidence, self-esteem and self-regulation through a range of fun and engaging activities run both in groups and one to one, in and out of school. We will be working with the local community to help shape this offer and meet the needs of Westminster children and families'.
Through a £500,000 investment over 5 years, the partnership will deliver solution focused services to support children and families build a better future.
Find more information about us here https://www.chanceuk.com/ and read more on our new delivery model here