Referrals
Whether you're a professional, family member or friend, this is the place where you can connect a family with us. To make a referral, you'll need to complete our referral form. What happens next is we'll make an assessment and agree on the type of support to be given and the best programmes for each individual circumstance. If you're a parent or a carer we'd encourage you to complete the form with a teacher or another professional who knows your child well.
The programmes we run include 1:1 sessions, mentoring and parenting workshops. Each one is different and every family and child will have a unique set of goals to work towards that are based on their individual strengths.
At the moment, we work in the following locations:
Camden – OPEN for our My Future programme which has an eligiblity criteria of children with challenging behaviour.
Islington – OPEN for our Explore & Empower programme which has an eligiblity criteria of children with challenging behaviour. Thank you for all who referred to our STEP programme for secondary school transitions support: we have now filled all places
Lambeth – CLOSED for referrals
Southwark – CLOSED for referrals
Westminster – CLOSED for referrals
You can also learn more about the programmes first. Or if you're not sure then contact our team.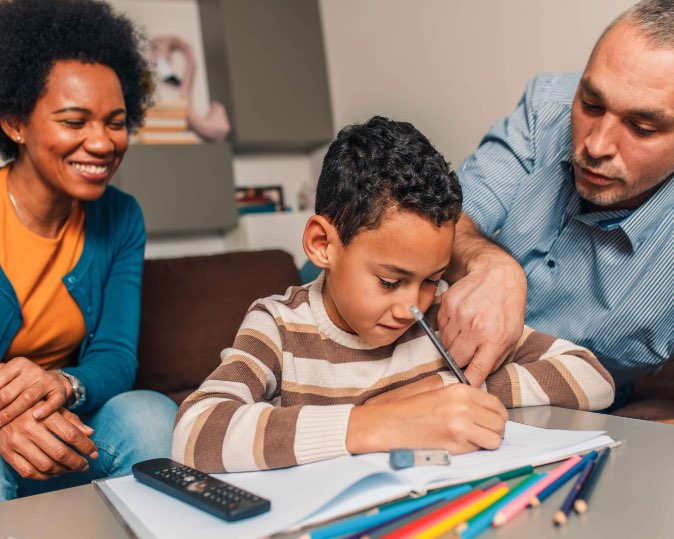 Family Sessions
The family unit is the centre of a child's life and how we work as a group will be the measure of our success. The way we work is to understand individual circumstances and develop a plan that can support everyone in a young person's life to empower them all. With aspects such as 1:1's, ASTB, FADS, PLICS.
The experience is transformative and their impact is proven.
How are they so effective?
We know that a one-size-fits-all approach is not a fit. We focus on knowledge and skills that can last a lifetime and most importantly, are built around individuals.